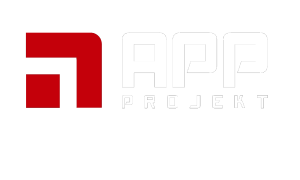 The APP-Projekt company was established in 2005 and since then it has been providing services on the Polish and foreign markets as one of the leading engineering companies. The offices are located in Warsaw, Poznań and Wrocław. Our team consists of 150 qualified and certified engineers, specialists, architects, town planners and economists. Administrative personal, which is also part of the company's staff, provides support during all processes and at every stage of a given project.
APP-Projekt S.A. is a member of Rider Levett Bucknall and a Supporting Member of the Polish Association of Developers.
APP-Projekt provides services in the field of construction engineering, which include:
Project management
Investment supervision
Cost control
Bank monitoring
Due diligence report
Facility management
General Contractor.
Our extensive portfolio of over 200 different projects implemented throughout Poland, demonstrates the trust we have been placed in by our Clients.