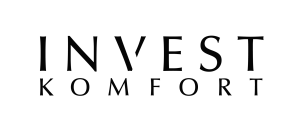 Invest Komfort Spółka Akcyjna Sp.K. has conducted real estate development since 1995. In that time, it has completed 48 investments, constructing over 6,700 residential and service premises of a total area exceeding almost 440 thousand square metres.

The developer has won over 70 prestigious awards - Polish and international. These include Eagles of Polish Construction, Gazelles of Business, Fair Play Enterprise, Certificate of Business Credibility. The company is also a multiple winner of the European Property Awards.

This developer has been recognised as a solid and reliable company, while the facilities it has completed are deemed strikingly attractive. The investment's financial security is ensured by the company's stable economic position and share capital of PLN 80 million 10 thousand. Invest Komfort is listed in all-Polish rankings of enterprises having the most dynamic development, achieving very good financial results, and constituting reliable business partners.