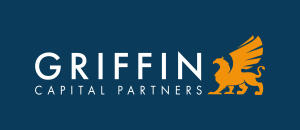 Griffin is the largest privately owned investment and asset manager in private equity and real estate in CEE. It is a recognised leader, originating and introducing innovative concepts and formats to the market. Griffin invests and manages its investment platforms on behalf of its owners
& Managing Partners and its international investors and strategic partners such as Oaktree Capital Management, Pacific Investment Management Company (PIMCO), Redefine Properties, Kajima Corporation, WING, Madison International Realty and Ares Management Corporation.
Griffin's team is composed of top-class specialists with deep experience in the real estate, private equity, capital investment and banking sector. Our team consists of 40 experts: 7 partners, 15 experts in Investment Team, 6 legal counsels in Legal Team, 8 specialists in Financial Team and 4 in Marketing & Administration.