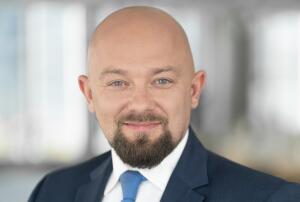 Artur Sutor has co-created Cresa in Poland and propelled the firm to the top league of consulting companies, as well as redefined real estate advisory services by bringing in the concept of exclusive tenant representation. He has set up a strong tenant-only platform for the office sector and closed many spectacular transactions.

Artur executed the most significant transactions in Poland in 2019 and 2020:
• Representing MBANK GROUP in the LARGEST OFFICE LEASE on the Polish office market in 2019: 45,600 sqm at Mennica Legacy Tower in Warsaw
• Representing ALLEGRO in the lease of 16,200 sqm of office space in Fabryka Norblina in Warsaw in 2020
• Representing AKAMAI TECHNOLOGIES in the renegotiation and expansion of 16,000 sqm at the Vinci Office Center in Krakow in 2019

Artur has always represented tenants. Cresa is the culmination of his professional experience as the company provides conflict-free tenant representation.